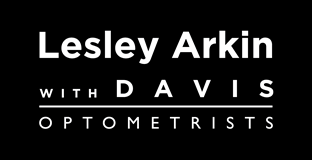 ---
Welcome to Lesley Arkin Optometrist.
Lesley Arkin Optometrist is an independent optician established in 1981 in Stony Stratford Milton Keynes. We provide quality eye care for individuals, families, and businesses.
Our priority is the care we provide for our patients' eyes and vision. We believe in developing a special relationship with our patients. You're always welcome to visit to ask for advice or browse for new glasses.
We have a dedicated and highly trained team of optometrists and opticians, committed to keeping a close watch on our patients' eye health - and to solving their visual problems.
We've done our utmost to provide a pleasant and peaceful air conditioned environment for our patients. The practice blends cutting edge technology with good old-fashioned customer care thank to our knowledgeable and friendly team.
---
News
In 2015 our founding Optometrist Lesley Arkin semi-retired, but she is still with us part time and continuing her work in Behavioural Optometry. Lesley chose Davis Optometrists to take over the running of the practice, to move forward with the same ethos and high standards of clinical care.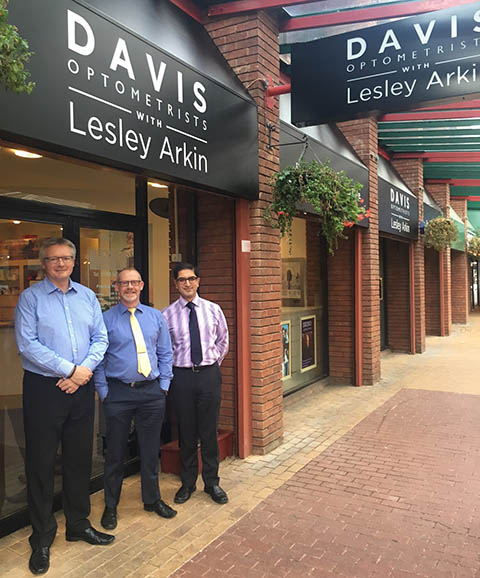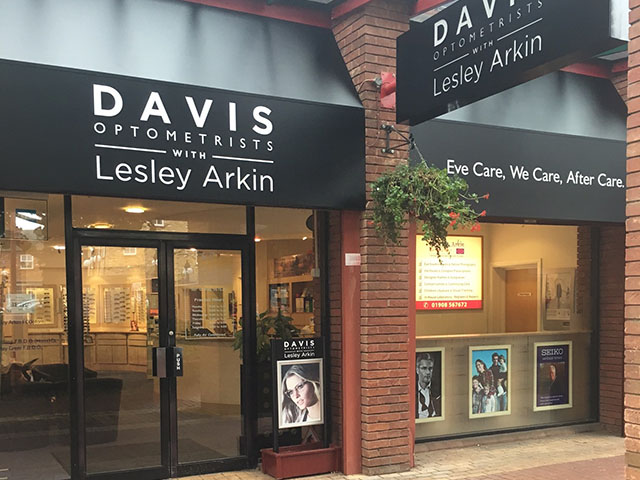 Directions
Lesley Arkin Optometrist
6-7 Cofferidge Close
Stony Stratford
Milton Keynes MK11 1BY
Tel: 01908 567 672


Opening Hours
9.00 a.m. to 5.30 p.m. Monday - Thursday
9.00 a.m. to 6.00 p.m. Friday
9.00 a.m. to 4.00 p.m. Saturday
Our services